How to Grow the Three Sisters Garden
Discover the ancient way of companion planting that gave Native Americans an abundance of corn, beans and squash.
THE BEST KINDs OF CORN, BEANS AND SQUASH TO PLANT. AND WHICH ONES TO AVOID
TWO EXAMPLE PLANTING LAYOUTS THESE WILL SHOW YOU EXACTLY HOW TO PLANT THE SEEDS
A MISTAKE TO AVOID WHEN PLANTING THE THREE SISTERS THIS MISTAKE CAN DESTROY YOUR HARVEST
IN WHICH ORDER TO PLANT THE THREE SISTERS... DON'T PLANT THEM ALL AT ONCE!
…AND MUCH MORE!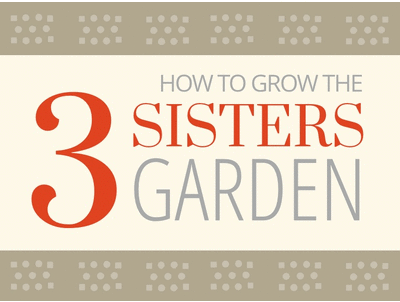 (enter your email address below and click the "Get Instant Access!" button to get your guide)
YES, I Want The Three Sisters Garden Guide!
We value your privacy and would never spam you
By signing up you'll also receive access to the "Walden Labs" bi-weekly newsletter, exclusive offers, and helpful tips. View WaldenLabs's Privacy Policy.
The Three Sisters garden is the perfect case study of companion planting, and serves as a model for a wide variety of sustainable intercropping systems that thrive throughout the world.

In this inspirational guide you'll see plenty of examples of real-life Three Sisters gardens, plus learn how to plant one yourself.

Dan West


Co-Founder & CEO, WaldenLabs.com