15 Great Vegetables & Herbs For Your Vertical Garden
Don't let lack of space limit your garden size! This assortment of 15 herbs and veggies will thrive in containers and vertical gardens, providing fresh food on any sunny porch, patio, window box, or rooftop!
THE EASIEST FOOD TO GROW IN A VERTICAL GARDEN FOR VITAMINS AND MINERALS. (HINT: IT'S ALSO ONE OF THE BEST CASH CROPS...)
3 CALORIE CROPS THAT WILL KEEP YOUR BELLY FULL PERFECT FOR CONTAINER GARDENING
MUST-HAVE HERBS FOR MEDICINAL AND CULINARY USE
2 DELICIOUS BERRIES YOU CAN GROW ANYWHERE... EVEN ON A TINY BALCONY
…AND MUCH MORE!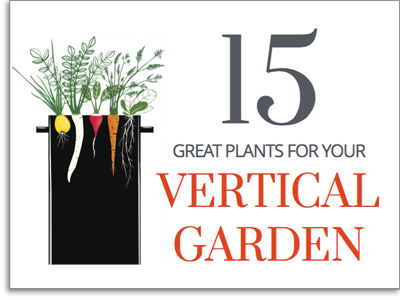 (enter your email address below and click the "Get Instant Access!" button!)
YES, I Want To Learn About The 15 Plants!
We value your privacy and would never spam you
By signing up you'll also receive access to the "Walden Labs" bi-weekly newsletter, exclusive offers, and helpful tips. View WaldenLabs's Privacy Policy.
In this guide you'll find 13 proven ways to get off the grid - from the common to the more extreme. Whether you own 140 acres of rural land or live in an apartment in the city there is always a way.

When you follow this guide, you'll know exactly which options you have for powering your home and gadgets off the grid.

I hope you like it (and if you do, feel free to share it with your friends!)

Dan West


Co-Founder & CEO, WaldenLabs.com