Dutch designer Floris Schoonderbeek, has created the Ground Fridge, an underground cool storage solution, for Dutch brand Weltevree. The Ground Fridge is basically a done-for-you root cellar that you bury in your backyard.
It's described by the designer as a "basement as a product", and makes use of the insulating effect of the ground and the cooling effect of the groundwater.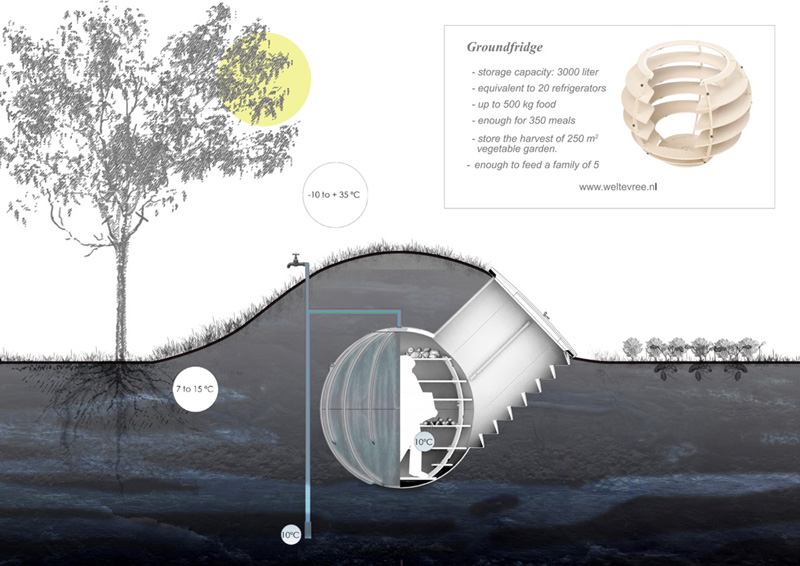 It's equipped with wooden shelves for storage, and the temperature in the fridge remains stable throughout the year between 10 and 12° C: "the ideal temperature for the storage of, for example, fruit, vegetables, wine and cheese."
An innovative version of the traditional root cellar, for the new cosmopolitan with its own vegetable garden and a modern self-sufficient existence.