Curtis Stone is an urban farmer, and a quite successful one at that. He started his own business using other people's backyards for farming in an urban environment. After some years he managed to purchase the land where he planted his first crop, ultimately turning it into his base of operations.
Curtis' 1/3 acre farm, Green City Acres, is situated in Kelowna, BC, Canada since 2010. In an eight month growing season, the farm generates over $75,000 per year on only one third of an acre.
The farm has been recognized internationally, as flag ship example of how profitable and productive urban agriculture can be.
How does he do it?
In his own words, "This is done by specializing in a select group of high value, quick growing crops that allow for multiple plantings in the same beds as well as calculated intercropping strategies."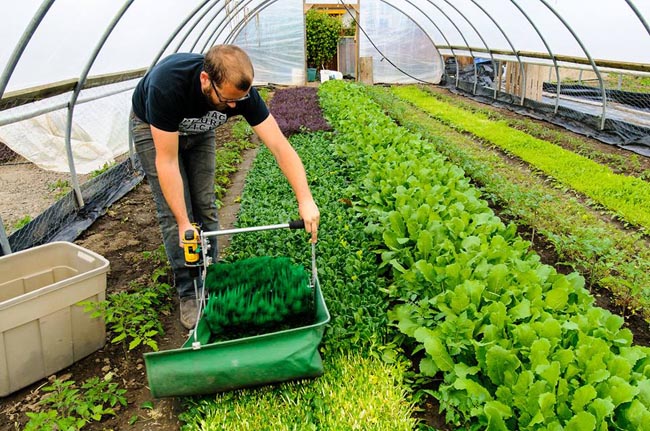 We use highly effective intensive farming techniques to maximize the production of the land, while regenerating the health of the soil.
Curtis is not just a farmer, but also an author, consultant and speaker on topics such as quick growing and high values annual vegetables for direct consumer market streams.
Curtis has written a book, The Urban Farmer, which is a must if you're interested in becoming an urban farmer yourself.
The Urban Farmer Book Trailer
This book is "a comprehensive, hands-on, practical manual to help you learn the techniques and business strategies you need to make a good living growing high-yield, high-value crops right in your own backyard (or someone else's).
In his book called he introduces organic intensive techniques centered on business and systems to streamline labor market. This became an alternative to conventional farming, an approach where there is a direct link between quality of life and profit."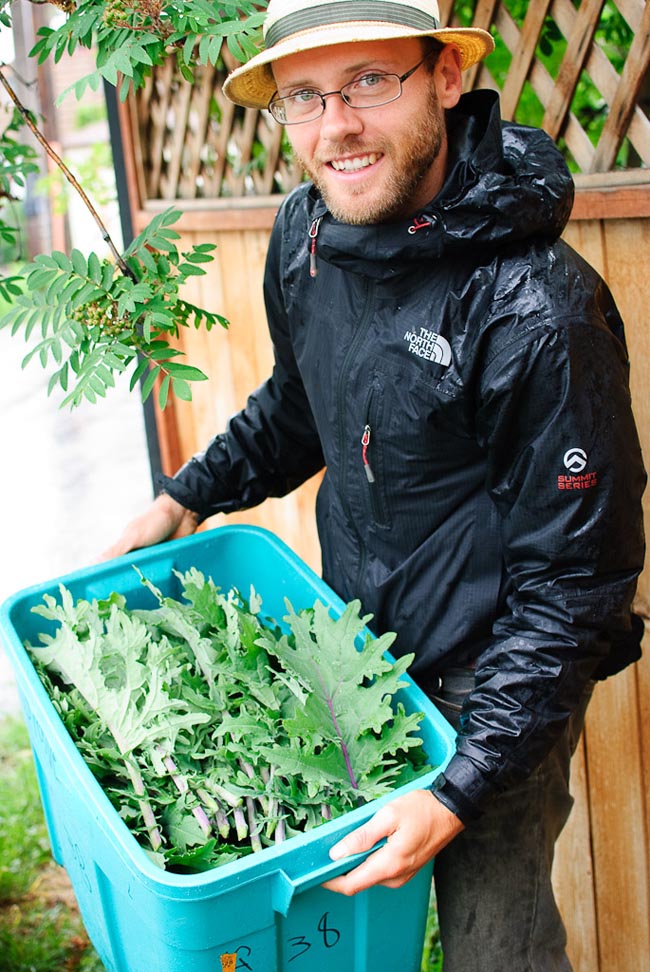 You can learn more about Curtis Stone and his farming experience by visiting his Youtube channel where he shares his knowledge about urban farming.