Here's a photo I took in Brooklyn a while back.
Notice the problem?
It's not the bikes. The blue bikes are from the Citi Bike program that rolled out in May of this year. So far, this "rent a bike" program has logged a million miles of travel.
Not bad right?
I personally like it because it adds another layer of transportation to the city, and that adds to its resilience despite the potential pitfalls (see the number of "stations" below).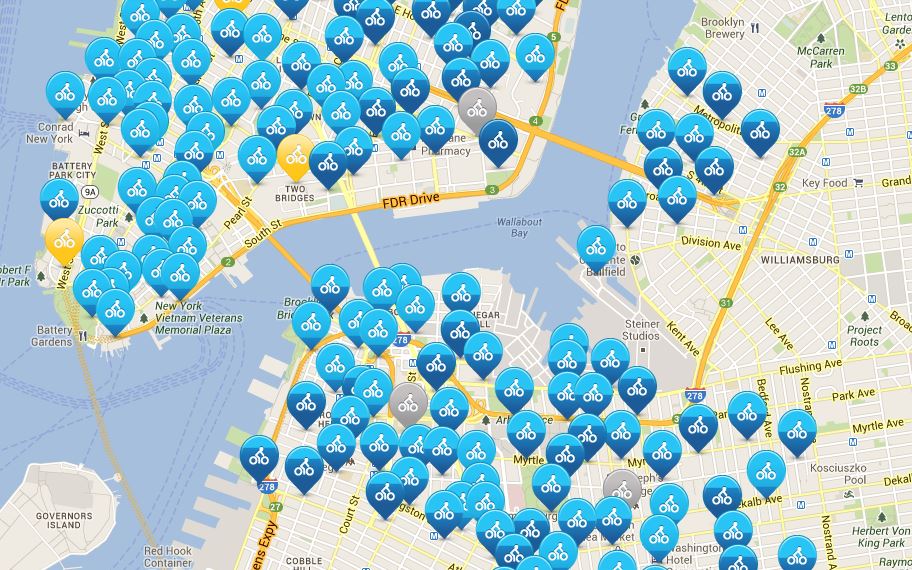 The problem is the building to the right of the bikes. It's a shabby commercial greenhouse, surrounded by a 12 foot tall fence, topped with concertina (razor) wire.
Yikes!
That's the missed opportunity.
As I've pointed out before, a greenhouse like this could be at the center of a community.
How?
As a public greenhouse. A public greenhouse is critical infrastructure (along with makerspaces) for a resilient community.
At a minimum, it can serve as a teaching space for kids to grow and prepare healthy food. This isn't only a challenging topic to master (it's much more complex than academics give it credit), it's also one of the few topics that will deliver benefits in all phases of life.
However, it could also be a hub for community gardening efforts, where people meet to learn how to improve their harvest and where they can go to get a start on the season. In this way, community gardening can become a year round activity.
Not only that, small artisanal and product businesses could get started here in much the same way they are launched from manufacturing makerspaces. With some business mentoring (even online), these businesses would launch with much higher chances of success.
So, what's holding us back from building spaces like this?
Nothing.
Well, inertia. Thinking in outdated ways works until it doesn't. By the time it stops working, it's too late. At that point, the only new jobs are being created by companies "deconstructing" the city.
Here's an example of deconstruction from Detroit. The company, Reclaim Detroit, is able to salvage 100 tons of building materials from every house it works on.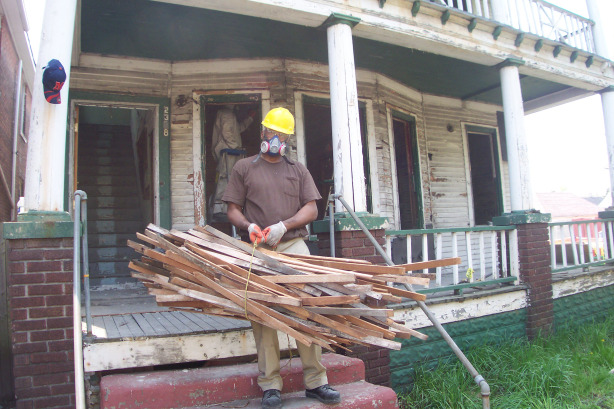 So which future will it be?
New ideas and prosperity – or – deconstruction?
Sincerely Yours,
JOHN ROBB