A replica of Henry David Thoreau's cabin with some nice stonework & slate roof – 10′x15′ Windows are recycled from Yale demolition. Timberframe and insulated, sealed shell crafted by Bensonwood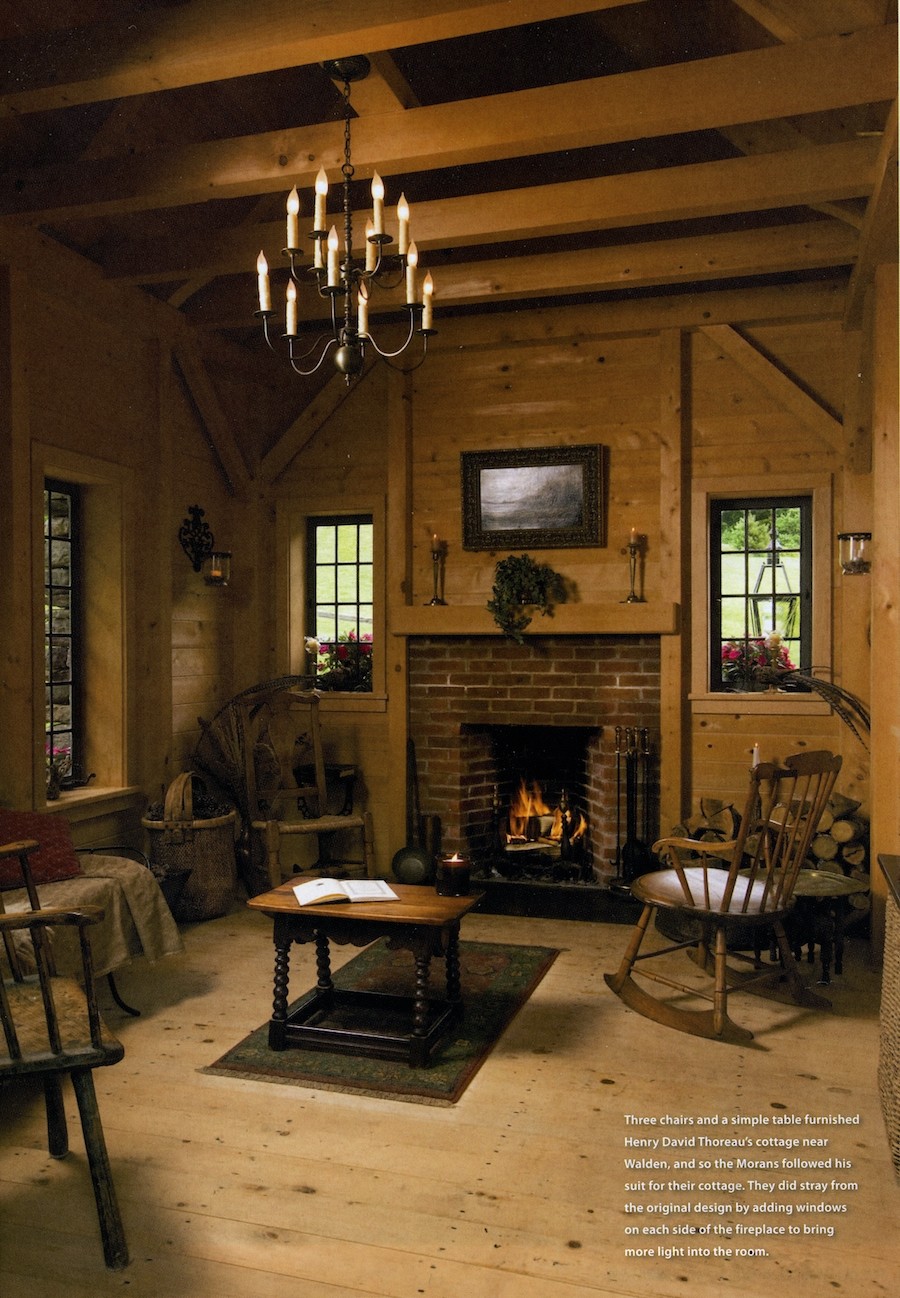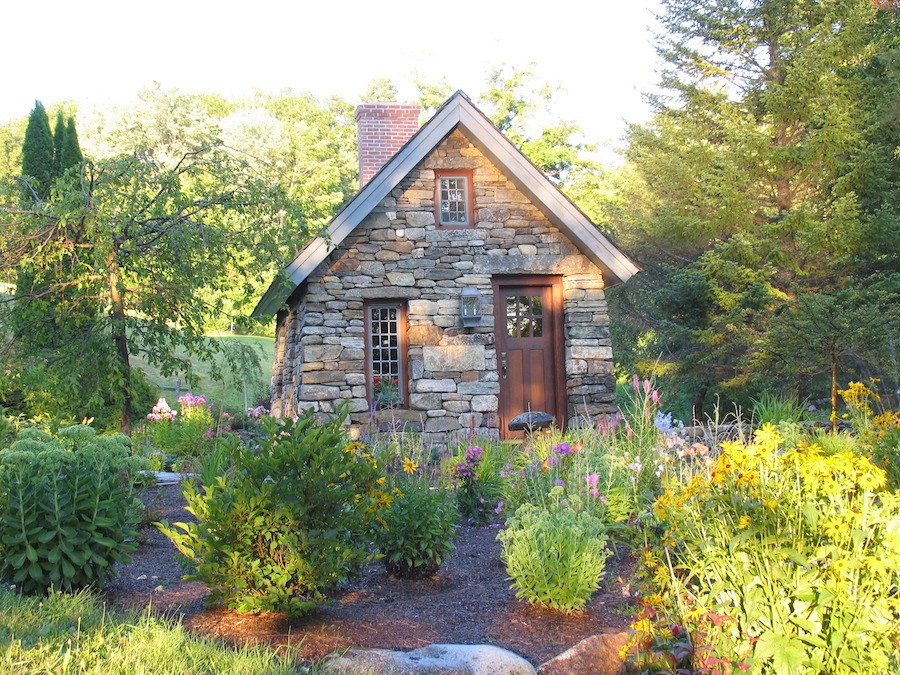 A 150 square feet Henry David Thoreau replica in New Hampshire. Shared by Dick Struthers on Tiny House Swoon. Work by Bensonwood.
I'd choose this home over a McMansion any day of the week. Less waste of resources, less bills to pay, and even if you take on a mortgage it will be a fraction of the size. If you build it yourself though then you won't be far off from mortgage-free living.
Beautiful, isn't it?