Although the Internet is full of information that can make gardening seem like some shadowy art form that only a select few are capable of pulling off successfully, the truth is that growing fresh fruits and vegetables at home is pretty easy.
That is, of course, if you are willing to put in the work to get things started in spring and vigilantly protect the garden from pests, lack of water and other threats throughout the season.
Even if you do everything right, sometimes things just don't work out. Maybe you're like me and recently moved. Although I did manage to get some plants in the ground this year, I wasn't able to cultivate as much land as I wanted (and certainly not enough to support my family for the entire year).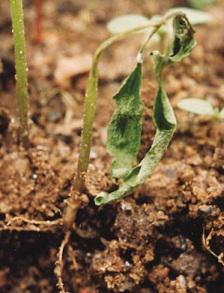 I do have some plans in the works for indoor gardening this year including a DIY aquaponics system that is in the final design stages and hope to make up for my limited soil garden beds as the season progresses. I'll let you know how that works out soon.
Anyway, so what are you supposed to do if your ideal garden didn't quite take off this year or you simply didn't have time to prepare as many garden beds as you wanted? Should you be forced to go to the grocery store and pay high prices for produce of questionable origin?
Absolutely not!
For some of our long-term readers, consider this a reminder about the benefits of joining a local Community Supported Agriculture (CSA) program and if you are new to our community, I'll explain what I'm talking about.
CSA is where a local farm (or sometimes multiple farms) offer consumers a "share" of locally-grown produce for an upfront fee. The length of the season depends on the CSA and length of the growing season in your area, but either way, your share entitles you to a weekly pickup of whatever the farm harvested that week.
The benefits of CSA are many. Consumers receive high-quality, farm fresh produce on a weekly basis for much less than the same food items would cost in the grocery store. Farmers benefit from a guaranteed income stream that allows for new equipment purchases and even the ability to try crops that don't necessarily earn a profit with less risk.
Your typical weekly share includes about 7 – 10 varieties of produce. Usually, you get enough produce to feed between 2 – 4 people depending on your weekly vegetable intake.
Costs per share vary depending on the region where you live, how long the harvest season is, etc. but expect to pay somewhere between $350 – $650 per share. Many CSAs also offer half shares, payment options and some even accept food stamps.
Since I was unable to get all the vegetables into the ground that I wanted this year, I signed up for a local CSA to make up the difference. This particular CSA also offers shares in meat, dairy and wine if I were so inclined; although I haven't decided if it's worth the additional charge for my household yet.
The reason I bring this up now is because it won't be long before the first harvests are ready and many CSAs around the country still have plenty of room for new participants. Not only is joining a CSA a great way to support local agriculture, but it is the best way (other than growing your own food) to ensure the integrity of the food you eat on a daily basis.
If you're interested in signing up for a CSA but don't know where to begin, I recommend starting with localharvest.org. This nationwide site connects you with CSAs in your area (this is how I found the one I ultimately joined) as well as information about other events (including farmer's markets) in the area.
Using this site, I was also able to locate a local company that works directly with local farmers to bring fresh produce to stores and restaurants. There aren't any minimums meaning anything that I do grow and cannot eat, I can sell to them for a fair price for distribution to local businesses.
So maybe your garden isn't turning out to be what you envisioned this year, but there is no shortage of other healthy food options available and CSAs are one of the best places to start.